LAM London Fetish Weekend Special
On Saturday the 7th of October 2017
@
The Chablis Suite,
Novotel London West
1 Shortlands,
Hammersmith,
London, W6 8DR
Untie yourself from the bed and prepare to participate in the London Alternative Market during the London Fetish Weekend.
2017 shall mark the 9th year that the London Alternative Market has been involved with the London Fetish Weekend and the 10th LFW.
For this lascivious year, the event shall be held at the Chablis Suite of the Novotel London West.
This venue consists of 1360 square metres of shopping and show space.
It boasts a tremendous event space to cater for additional saucy stalls as well as allowing effortless entrance, circulation and exit for visitors.
The stage area will allow us to put on the type of performances that our LFW Specials have become famous for.
Full details of the days line-up is as follows:
1 pm Stage Performance from The Ropesluts
Connection, Heat, Blades, Sensuality.
The Ropesluts invite you to share their enjoyment of some of their favorite amusements.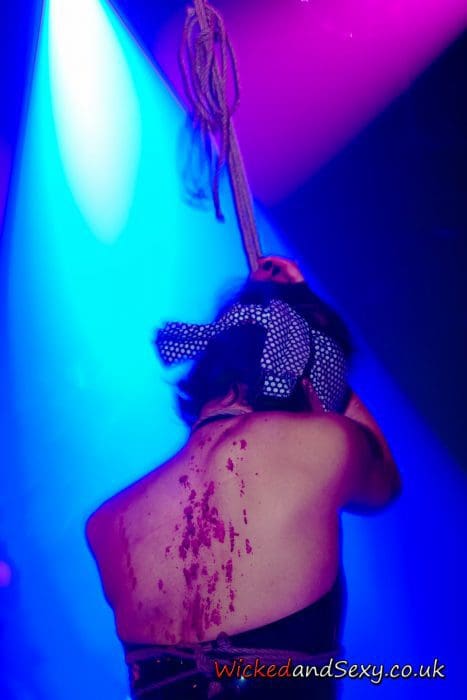 3 pm Fashion Show
Our Annual Fashion Show showcasing the outfits of our exhibitors
This year our fashion show is organised by Killpussy International who will bring a wrestlers attitude mixed with fun to the proceedings For last years show click below
5 pm Burlesque performances
1st on stage is Naomi Wood Performing "bunnyboiler"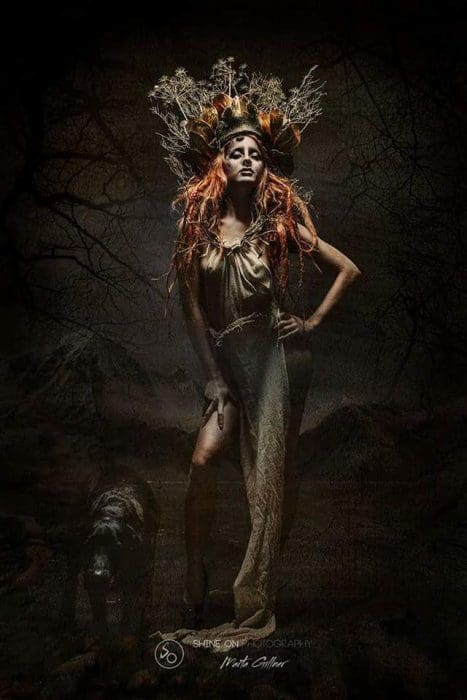 This firecracker will give you whiplash… And a lot of cheek
Those of you attending last years event might remember her amazing aerial performance
2nd on Stage is Sakura Cyanide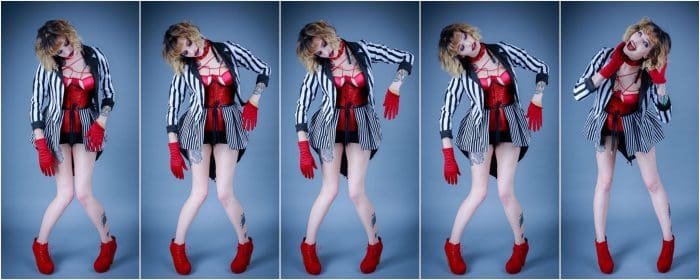 Sakura Cyanide is a punk rock pin-up creating edgy character driven routines.
Inspired by her favourite music,Sakura creates lyrical Neo burlesque routines with a strong rhythmical drive.
Full of circus tricks and a hard edge, described as 'more likely to break your neck than your heart
With a finale from the 2016 Burlesque Performer of the year Lolo Brow
This one however has a twist , you the audience are in control !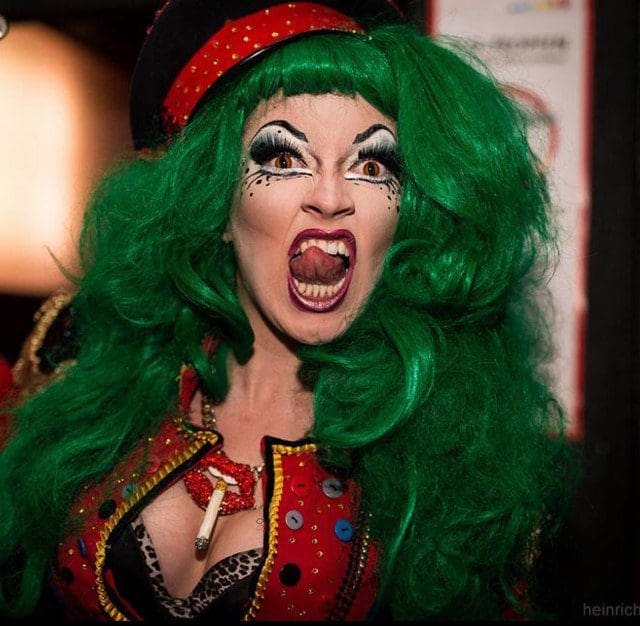 Lolo Brow is an awarding winning Neo-Burlesque artist, sideshow performer, sparkly drag King and Lizard Lady
This new venue is on the ground floor and is 100% accessible, it also boasts it's own bar and chill out area, it is situated a few minutes walk from Hammersmith Underground Station on the Piccadilly, District and Circle lines
As in previous years there will be a changing area for those of you who wish to dress up at the venue and cloakrooms for your coats and bags, there is an underground car park and parking is available on local streets
Transport Links:
By road:
The venue is located 1/4 mile from the A4, providing easy access to the M4, M25 and M40.
By Bus to central London, route numbers 9 and 10. Main coach station, 3 minutes walk.
By Underground:
3 minutes walk from Hammersmith tube station on the Piccadilly, District and Circle lines
By Rail:
Kensington Olympia (20 minutes walk).
As well as having our own private bar area visitors are free to use the catering facilities at the adjoining Novotel which include
AROMA RESTAURANT
A la carte and daily carvery
Aroma Restaurant offers a wonderful array of international cuisine. Served buffet style, diners are offered a wide selection of top quality meats, seafood, breads, fruit and vegetables. All perfectly prepared for a most enjoyable dining experience
LOUNGE BAR
Complete with its own patio area, the Lounge Bar is a focal point at Novotel London West. Combining international menu options with more traditional bar snacks, it offers a relaxed and friendly environment in which to eat or meet.
ARTISAN GRILL
Artisan Grill is Novotel London West's latest food and beverage outlet. Serving the highest quality meats and fish flame grilled and served in modern but elegant surroundings, it's the ideal foil to the less formal buffet style Aroma Restaurant
Accomodation
The Official LFW Hotel is the Novotel London West
(+44)207 660 0680
www.novotel.com/gb/hotel-0737-novotel-london-west/index.shtml
PLEASE NOTE THAT THE HOTEL DOES NOT SELL ANY TICKETS TO ANY OF THE EVENTS OVER THE LONDON FETISH WEEKEND – THEY JUST SELL THE HOTEL ROOMS!
Exhibitors
We are sold out for 2017
Should you wish to exhibit at our 2018 event please email