Each month at 2pm, 3pm and 4pm, we have three separate workshops held in "The Vault" at Revolution. Each workshop will last thirty to forty minutes.
The workshops are free to attend – that is included in the cost of admission to the LAM.
Prior to this at 1pm we have our Newbie Meet and Greet. The perfect way to settle those nerves. The crew will outline the do's and don'ts and give you guidance and advice on how to get the most out of LAM. There will then be a tour of the venue led by members of our amazing crew who will be happy to answer any of your questions.
August 5th 2018 Workshops
2pm – Introduction to RESILIENT & RESISTING: AN ORAL HISTORY & COLLABORATIVE STORY TELLING PROJECT
3pm – Clear conversation with Cosmic part III – ask me anything open forum
4pm –Tops up – a Q&A with a panel from the tops perspective
Our Workshop Room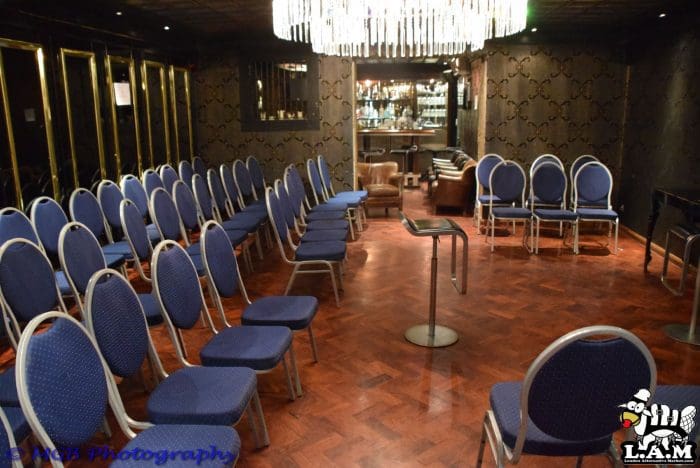 Followed at 7pm by our Afterparty
Tickets £10 or £5 with Market entrance if purchased before 5:30pm
The workshop area is transformed into a rope and bondage area for the Afterparty complete with a suspension cube